Kara Killmer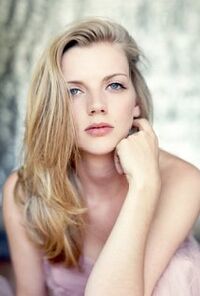 Date of Birth:
June 14, 1988

Kara Killmer (born June 14 1988) is an American actress. In 2014, she began starring as Sylvie Brett in the NBC drama Chicago Fire.
Biography
Killmer was born in Crowley, Texas. She attended Baylor University in Waco, Texas, graduating in 2010 with a B.F.A. in performing arts.
Killmer starred in the short-lived Hulu original reality web series If I Can Dream in 2010, which featured a number of participants who were trying to make it in the entertainment business.
In 2014, Killmer was cast as Athena True in the NBC science fiction crime thriller pilot Tin Man, but it was not picked up by the network when it announced its 2014–15 television schedule. In 2014, Killmer joined the cast of the NBC drama Chicago Fire as Sylvie Brett, the paramedic who replaces Leslie Shay (Lauren German) in the third season premiere titled "Always" that aired on September 23, 2014.
Killmer made her feature film debut with her future husband Andrew Cheney and John Rhys-Davies in the Revolutionary War action-adventure thriller Beyond the Mask that was released on April 6, 2015.
Source: Wikipedia
Notes and Trivia
Since 2016, Killmer has been married to Andrew Cheney.
Her western zodiac sign is Gemini and her Chinese zodiac sign is a Dragon.
She enjoys writing, painting, hiking and spending time with family and friends.